milon ME is the member portal. It's available as an app and on the terminal,
making it easier for members to view their own training data – anywhere, anytime.
At the same time, your customers will be motivated to track and improve their training – on a continual, long-term basis. And the integrated messaging function also makes communication with your club members even easier, more effective and faster.
Details about the expanded milon training planning:
Details on the expanded milon training planning
✓ Exercise and equipment settings, such as sets, weights, repetitions, resistances, time (depending on the type of training)
✓ Servo settings for the correct equipment adjustments
✓ Exercise descriptions provided via text message and image/animation
Activating milon ME is easy - download now!
1. Log in at the milon terminal in your gym and click "Get the milon ME App" now.
2. Download milon ME from Google or Apple App Store.
3. Open the app on your mobile device and open the QR code on the customer terminal. And you're ready to go!
GET INFORMATION
Review your training program and learn the correct way to do the exercises it includes
TRACK YOUR TRAINING
The app automatically documents your training performance on milon training equipment, and you can track all of the other exercises in your training plan yourself
ANALYZE YOUR TRAINING PERFORMANCE
View detailed statistics on your training so you can monitor your training progress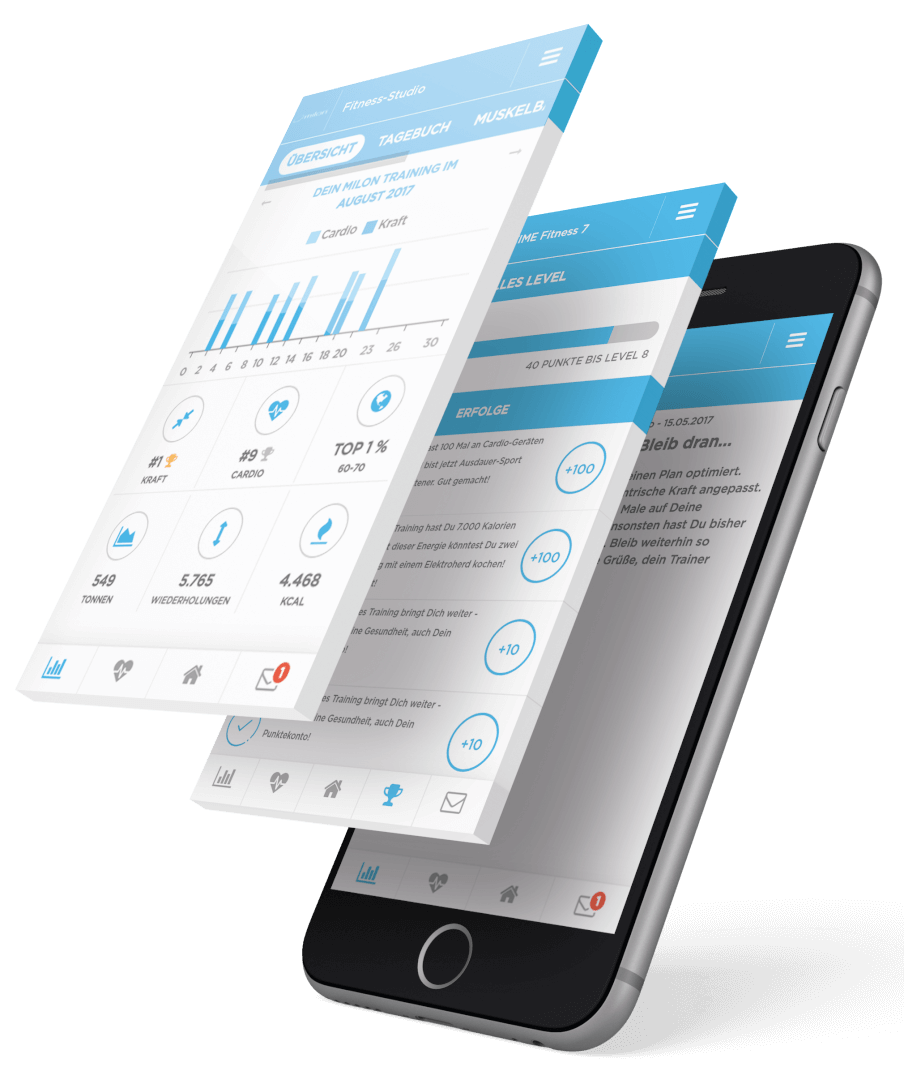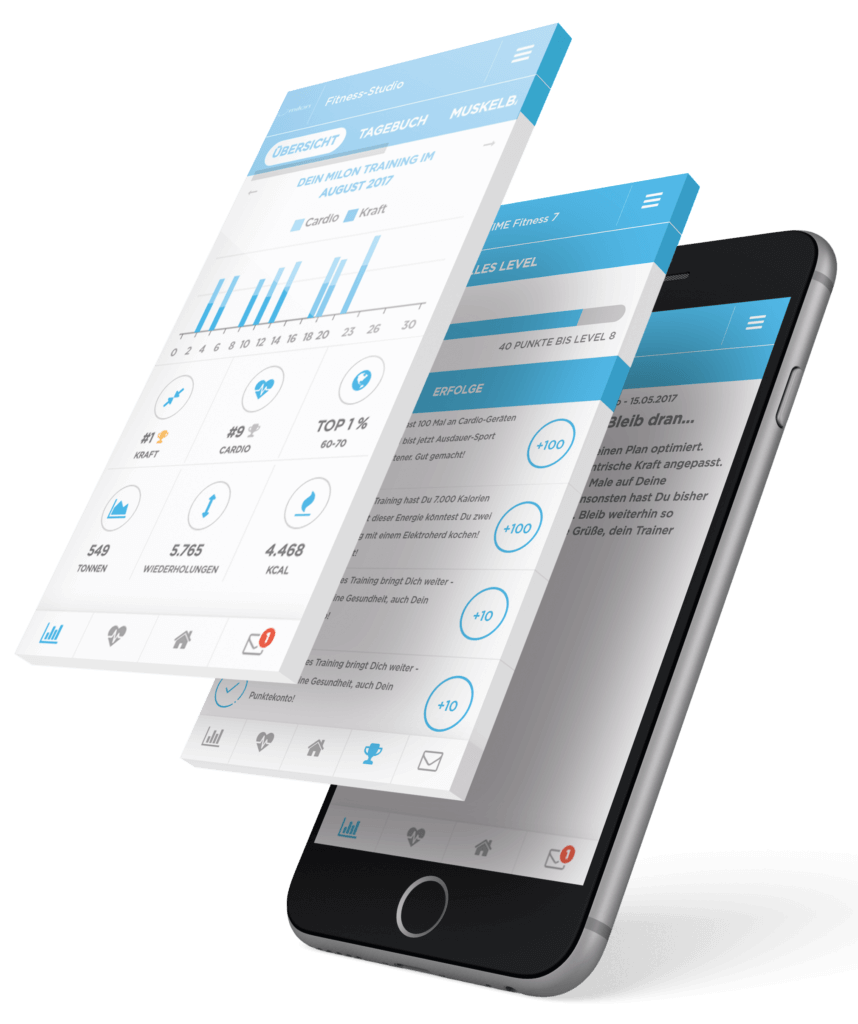 TRAIN IN A BALANCED WAY
Use the evaluations of your muscle groups to check whether there is a balanced ratio between the muscles you are training
GET MOTIVATED
Compare your training performance with other people of the same age or who are training at the same gym
STAY IN CONTACT WITH YOUR STUDIO
The milon ME app lets you check studio news, take surveys, and get personal messages from your trainer
LET YOUR TRAINER KNOW HOW YOU'RE DOING
Give us direct feedback on your experience
MILON ME SUCCESS
a few examples
Communicate with members even when they're not at the gym
Send notifications, news, and surveys directly in just a few seconds.
Boost member motivation thanks to rankings and achievements for strength and cardio training
Get direct personal feedback from users so you can respond to members' wishes and ideas right away
Get information on their own training and the individual exercises
Keep an eye on training statistics at all times (for milon equipment and non-milon exercises as well)
Monthly overview of completed training units and exercises (weight moved, number of movements, and calorie count)
Transparent training progress (displays the resistance in kilograms and watts, calories burned, and average values for each week and month)
Training priorities evaluated according to muscle groups (ratio between muscles that cause and those that inhibit movement)
Reward for successes with milon ME achievements (points for each training unit increase the level of experience; awards for special achievements can be shared via social media)
Comparison with other gym members (global age group comparison, also divided by gender)
Direct personal feedback
I AM INTERESTED – PLEASE GET IN TOUCH WITH ME