Cutting-edge technology, personalized training and core operational essentials are the key success factors for a milon microclub – an economically attractive alternative to a traditional gym. The microclub is based on a business plan developed by a milon consultant. This plan aims to achieve an ideal confi guration of the available space, staff , and users and continually enhances the quality of training. We support our partners during every stage of planning and implementing the standard milon BOOST concept, from fi nding the right space, to the setup, to the marketing strategy.
KEY FACTS
✓ ø size between 100 and 350 m2
✓up to 600 members in one circuit and 1,000+ members in two circuits
✓a profit of up to € 50,000 in the fi rst year
✓potential profit of € 100,000 in the second year
✓potential profit of € 150,000 in the third year
✓break even on investment within the first year (possible from month six)
Makes the best use of space and staff while focusing on the needs of society today.
THE STEPS TO  SUCCESS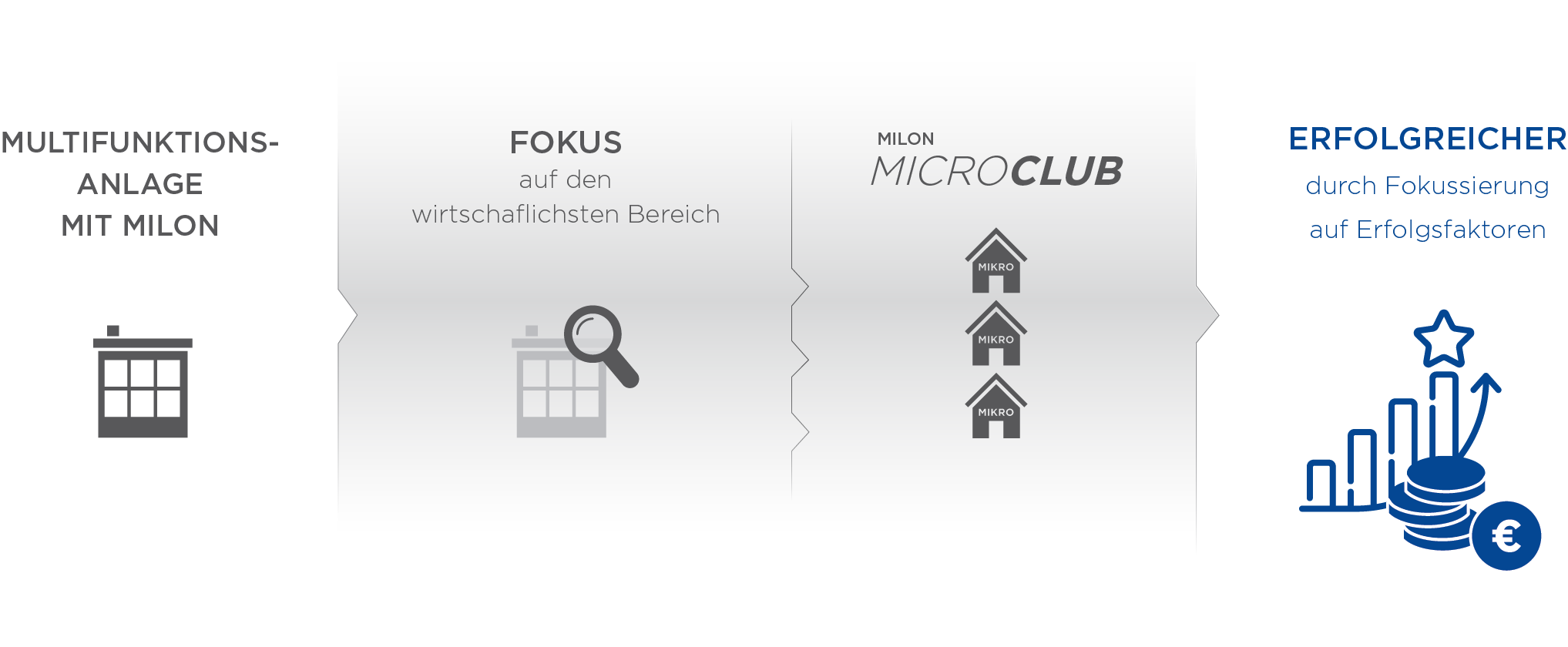 I AM INTERESTED- PLEASE GET IN TOUCH WITH ME